1

About Biševo

Why Biševo needs… makers!

As permanent or temporary residents of Biševo Island we are witnessing strong touristic exploitation of the island. In this process, local residents with their lives and needs on this remote island remained forgotten, while history, memories, traditions and identity of Biševo are being lost.

Yet, new forms of sustainable activities on this unique island are on the horizon!

Creative colonies and residence workshops are being held in the last few years, creating unique connections between traditional island life and residents, as well as new sustainable scenarios on the island. Artist workshops created unique works of art, which remained on the island, as new interpretations of Biševo genius loci. The island has proven itself as the perfect location for developing creativity, since it provides isolation, peace and opportunity to reunite with nature and one's self.

In terms of life on the island, available resources and infrastructure, this beautiful Adriatic pearl has been neglected for almost a century. Water availability and its quality, waste management and protection of island nature are few of several issues that residents face on a daily basis, without support of the authorities seated on the neighbouring island of Vis.

Makers are creative individuals as a part of the makers culture, where technology is used to DIY (Do It Yourself) new devices as well as tinkering with the existing ones. On the Biševo Makers Island Workshop 2019 a diverse group of makers work together, while using their simple technological skills and creativity to solve local issues (water, waste, island mapping) and leaving their projects to the local community.

Guided by the thought be the change you want to see in the world, this is our small, loving attempt to improve quality of life on Biševo based on creative makers energy, leaving small technological creations with a goal to make island life better and further share the experience globally.

5.8
Surface in square km

11
Permanent residents

<100
Temporary residents

History of selfsustainable community
2

About makers residency
Motivation
Motivation for maker residency came from our friends in Green Lab Valldaura, near Barcelona. Their motto "Live, Design and Fabricate a Real-scale, Self-sufficient Prototype in Valldaura" motivated us to think about models for real problems we face on islands in Croatia. Therefore, "Adriatic Greenlab" initiative is established.
Inspiration
FabLab and City of Zagreb are part of Fab City global initiative since 2018, with motto "Locally Productive Globally Connected Cities and Citizens". Fab City Manifesto is the core of our new greenlab island concept, shaping "Adriatic Greenlab" initiative. Idea is to build models and solutions based on makers culture, local production, global knowledge, and since we are on islands, upgraded with nature based solutions.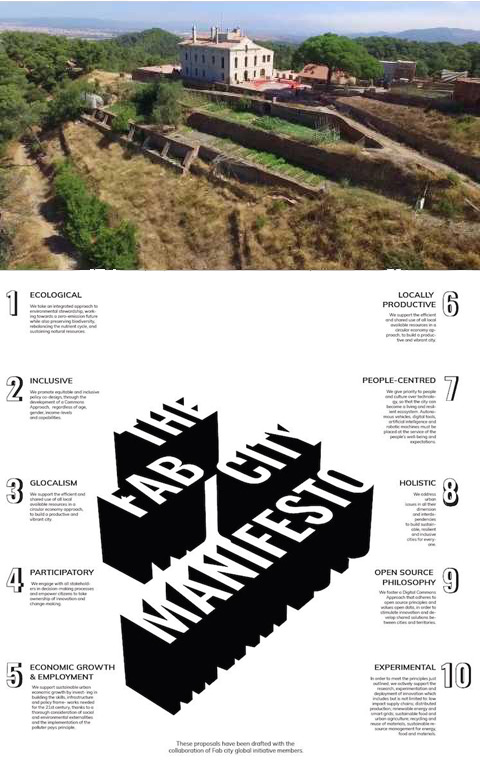 Workshop
In 5 days workshop makers from all around Europe confront local issues in a creative manner. We are inviting makers to propose their projects, which can be prepared at home, done and tested in 5 days while visiting the island. Prior to Island workshop, accepted participants connect in online discussions to better facilitate the coworking process.
Dissemination
Workshop should result with tangible products useful for residents which could help them to deal with everyday problems: island mapping, water issues and waste management for start. Projects and products will be exhibited and discussed with local community, as well as ideas for future workshops and collaboration.
Trips
As part of recreational activity as well as mapping of the island, there are organised walks. From Salbunara, Mezzoporat and Porat coves through Polje and other settlements, to Stražbenica hill, Blue Cave and Gatula peninsula. We hope this will unlock the maker's potential how to leave their creative footprint for the benefit of the island environment and community of Biševo.
Activities
Our local organiser might propose some activities (yoga / movie nights / kayaking) but we welcome all suggestions from makers how to spend mornings and evenings in relaxing Biševo's ambient.
Makers workshop
Remote sensing & mapping of island
We would like to use technology to map and sense the island environment as well as underwater area if it is possible. Drones, AUV and 3D scanning devices are welcome!

Let's make 3D island, which can be used by locals as 3D database, to promote our maker's residency or future makers island!
Plastic waste collecting & recycling
We would like to propose solution to the local community, to manage waste, mainly plastic, for recycling or to make something new out if it!

Could we prepare solutions at our homes, presented on the island during the workshop?
Water related problems (collecting & testing)
Island water problem: convenience for us on the continent but a scarce resource on the island!
Could we create simple, innovative and applicable sustainable solutions for collecting, quality testing and filtrating of water?
Could recycling of plastic be the solution?
Future vision > what about 1st Global Maker's Island?
Intensive brainstorming on makers island concept
20 makers / 5 days
3 main topics / 1 vision
Are you in?
vision:
self sufficient globally connected 1st global maker's island
3

Technical info

The lifestyle on the island of Biševo represents a true return to nature and a challenge to man today, while coping with a lack of technological devices, a food store, tap water and human company. We therefore urge you to get to know yourselves with life conditions on the island in order to be sufficiently prepared.

The fact that Biševo Island is barely approachable and relatively isolated has both its advantages and disadvantages.

There is no drinkable water — We ask you to bring sufficient quantities of water for drinking and cooking. For washing dishes, clothes and taking a shower, water is retrievable as rainwater.

There are no food stores — A good organisation is therefore necessary. We urge you to bring with you everything you might need during your stay: from food to hammock (our sincere recommendation!) as well as some reading for the beach.

Let us love and respect each other and have fun — celebrating the fact that we are alive :)
Accommodation and meals
There are five separate rooms with eight beds, a functional kitchenette, two toilets, a terrace and a garden.
It is possible to camp in the very surroundings of the house or simply hang the hammock.
Accommodation and two hot meals per day are covered by the organizers, the capacity is limited to 20 participants. All travel cost should be covered by the participant.
Home appliances in the kitchen include stove, refrigerator, a bread maker, blender and water heater. Water is collected in a tank and unfortunately is not drinkable but can be used for dishwashing and watering.
Our guests can use our laptop and Wi-Fi. It is recomended to bring your own equipement needed.
The house is located 50m from the sandy beach where there are two catering facilities.