Why Bisevo needs artists?
Art has always been the initiator of change, a subtle anarchist, critic and a teacher. Throughout the time it evolves and changes style, however it is persistent in letting every individual to experience it in its own intimate manner and it transforms the way we see the world.
The Nature has a very similar influence on human psyche; it brings changes, independently of mankind, that often leaves us humbled. Biševo, the unavoidable gem of Vis archipelago became, throughout the years, the attraction for significant number of tourists. In search for a "wild and Robinson-like" experience, they are unintentionally penetrating into the island's essence and tradition in a way that becomes unsustainable.
Goethe said: It seems like art and nature are mutually exclusive, however they come together faster than we can imagine. Founding the artist residency is an act of rebellion against forgetting the island's tradition and history, while simultaneously preserving its nature and spirit.
Surrounded by almost untouched nature, the artists are free to create and explore. Because of the love that we feel for the island we want to refine it with the people who bring beauty, creativity and are living in balance with nature.
The residency is the community of artists, innovators, thinkers, intellectuals, misfits and anyone who is not afraid to think differently. These people are offering the visitors of cove Porat the insight into their ideas and artistry that leaves no one indifferent. Once you leave the island we want to you to stay truly inspired by the desire to come back, learn more and protect its raw beauty and identity.
Who are our residents?
Our work is focused on partnerships with other organizations and associations from the art, culture, ecology, biology and astronomy departments. The goal of our work is to create partnerships and initiatives that are focused on tangible results. The residency is a centre of exploration, creation and experimentality with the aim for cross-sector collaboration. The space is also acceptive for independent individuals who are initiating the projects in tune with the work of the residency.
The artist residency in short
Premisa je da umjetnici boravkom na otoku, pronalaze inspiracije u prirodi te skupljajući materijale stvaraju djela u tehnici asamblaža. Ova vrsta stvaralaštva promovira ekološku osviještenost jer se korištenjem prirodnih,autohtonih materijala ili odbačenih predmeta, čisteći otok istovremeno ti predmeti pronalaze novu svrhu. Kroz ovu tehniku umjetnici predočuju kako kreativnost i održivost ipak uspijevaju nadići ekološki nemar. U sklopu rezidencije organiziraju se izložbe nastalih radova na plaži uvale Porat. Izložbama se promovira očuvanje okoliša i oplemenjuje posjet turista koji većinom dolaze na jednodnevne izlete.
Short video from summer residence 2017
About living on the island
The lifestyle on the island of Biševo represents a true return to nature and a challenge to man today, while coping with a lack of technological devices, a food store, tap water and human company. We therefore urge you to get to know yourselves with life conditions on the island in order to be sufficiently prepared.
The fact that Biševo Island is barely approachable and relatively isolated has both its advantages and disadvantages.
 — We ask you to bring sufficient quantities of water for drinking and cooking. For washing dishes, clothes and taking a shower, water is retrievable as rainwater.
There are no food stores — A good organisation is therefore necessary. We urge you to bring with you everything you might need during your stay: from food to hammock (our sincere recommendation!) as well as some reading for the beach.
Let us love and respect each other and have fun — celebrating the fact that we are alive :)
There are five separate rooms with eight beds, a functional kitchenette, two toilets, a terrace and a garden.
It is possible to camp in the very surroundings of the house or simply hang the hammock.
Accommodation and two hot meals per day are covered by the organizers, the capacity is limited to 20 participants. All travel cost should be covered by the participant.
Home appliances in the kitchen include stove, refrigerator, a bread maker, blender and water heater. Water is collected in a tank and unfortunately is not drinkable but can be used for dishwashing and watering.
Our guests can use our laptop and Wi-Fi. It is recomended to bring your own equipement needed.
The house is located 50m from the sandy beach where there are two catering facilities.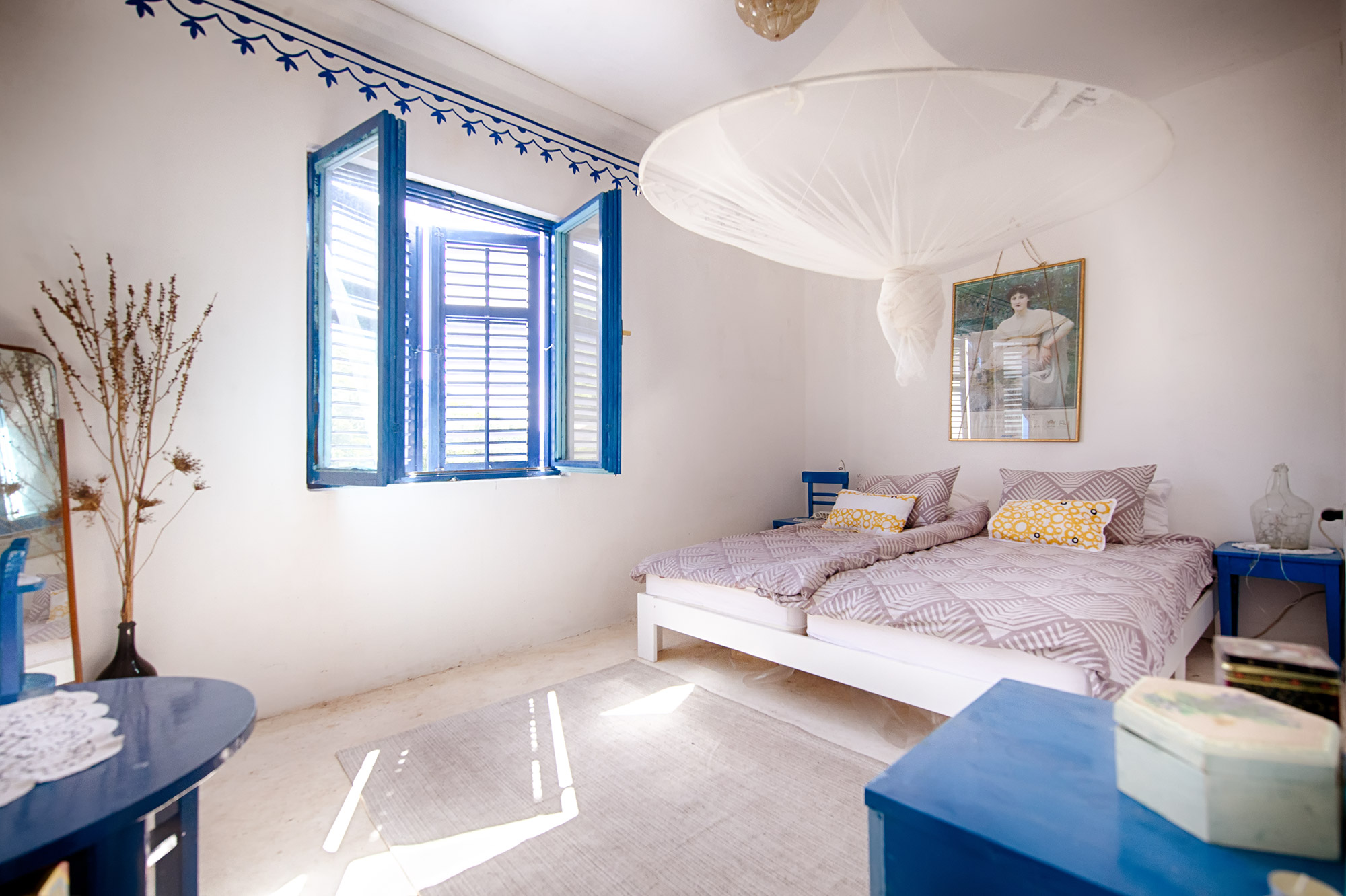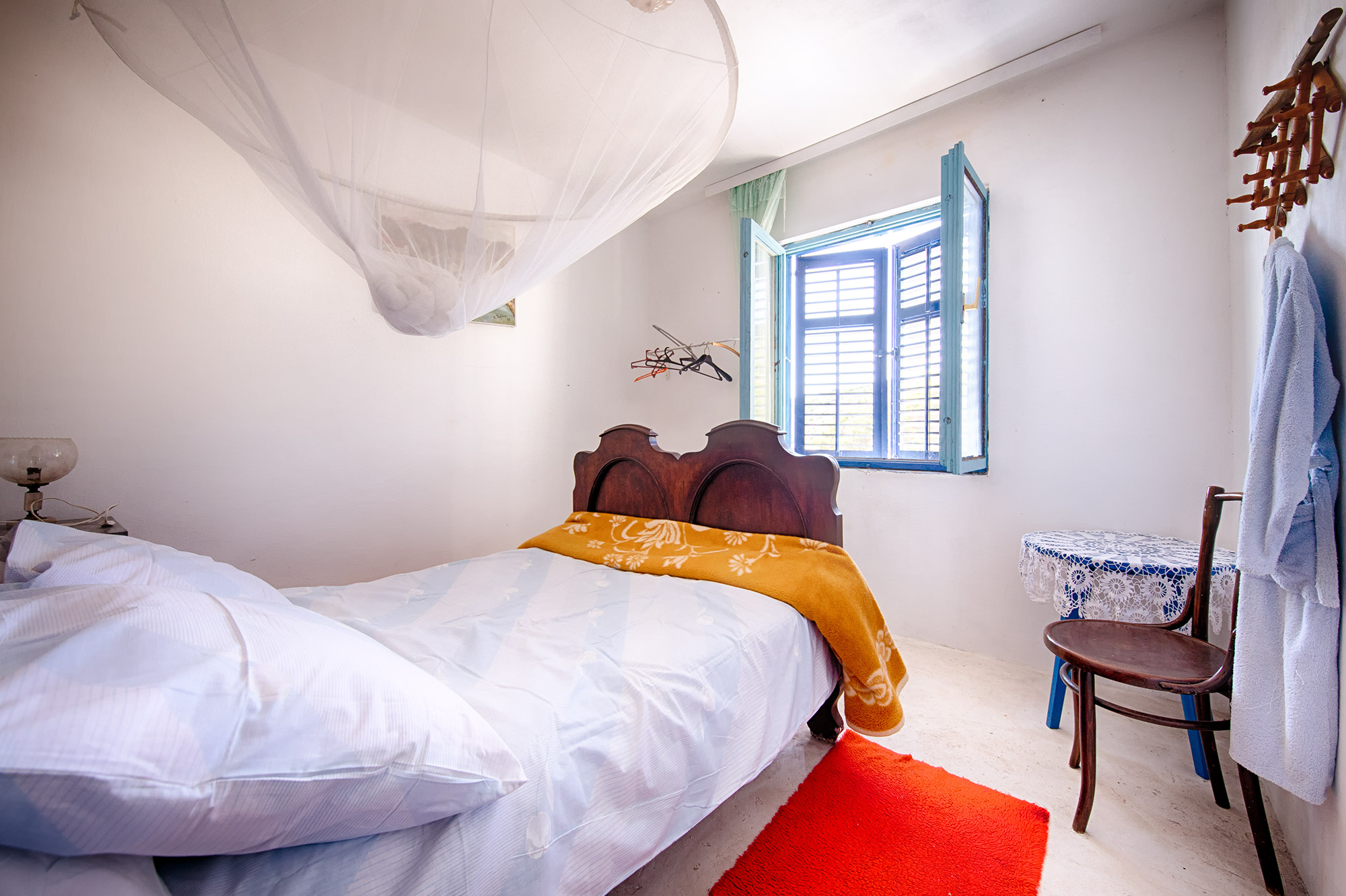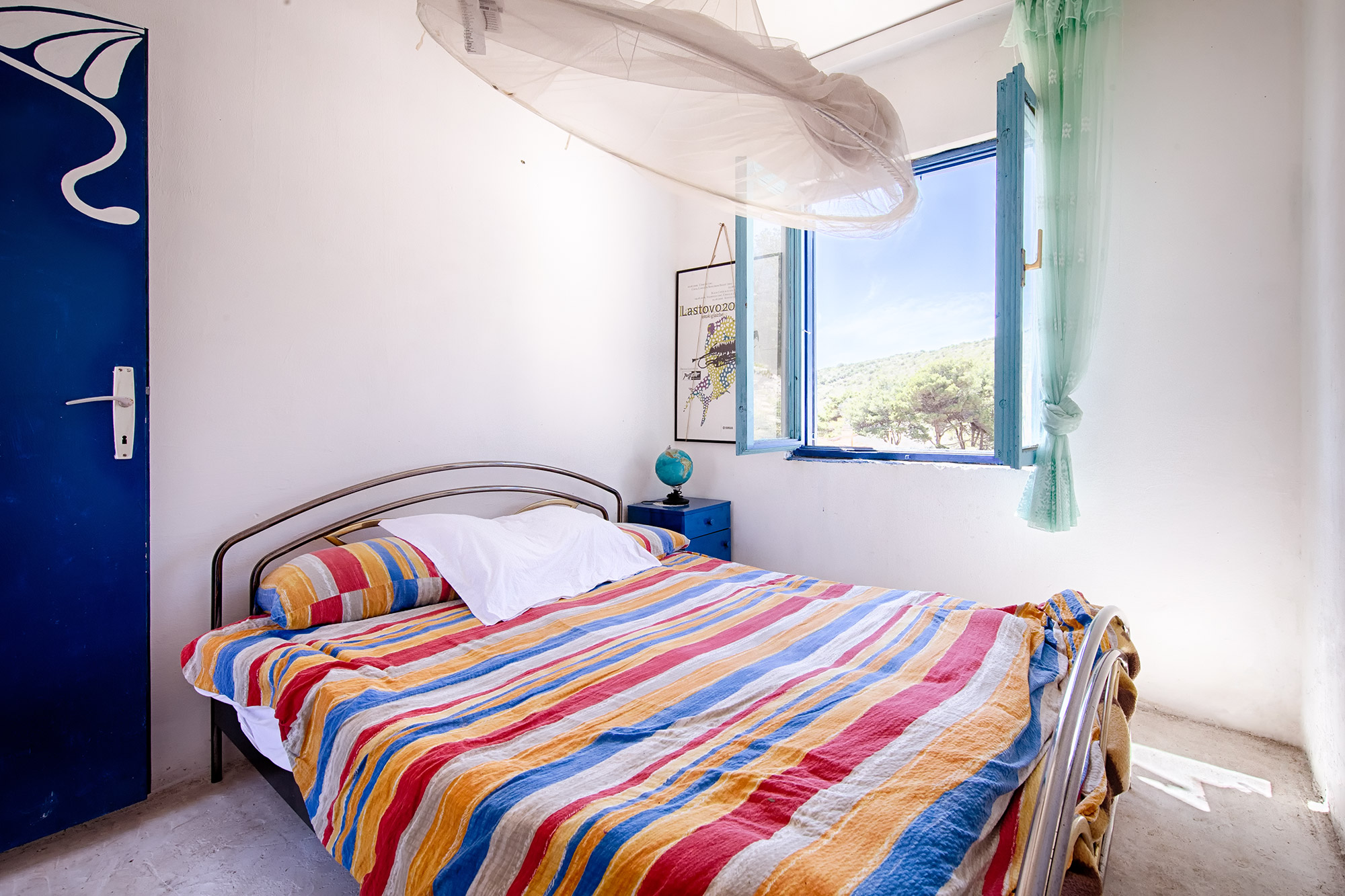 Tools available for use
The residents are free to use the tools owned by the residency, such as: hand and electric saw, jigsaw, drills, pliers, hammer and planers.
There are some gardening tools as well; shovels, rakes, hoes, mattock and buckets.
Permaculture
"Failing to plan is planning to fail" - Alan Lakein
The systematic planning of gardening is very essential and creative first task of any permaculture gardener. A good plan will give a detailed overview of daily activities throughout the year, which is allowing certain independence from the food industry and a guarantee for healthy, organic food. Guarding the nature and respecting its biorhythm is proven to be more than rewarding and fruitful. Some of the main guidelines are: letting the nature restore itself, forestation of the land, recycling, rejuvenation of the soil properties...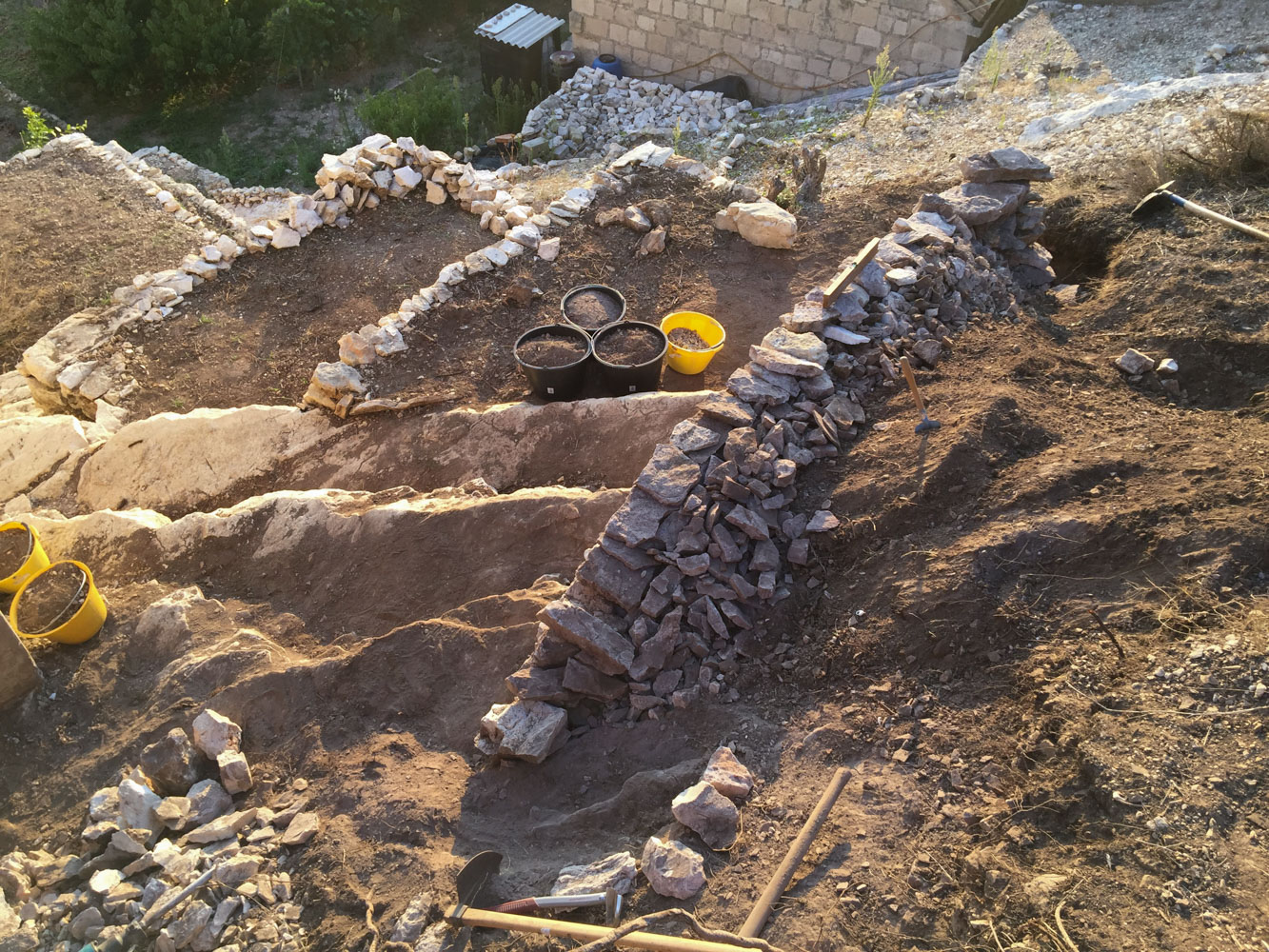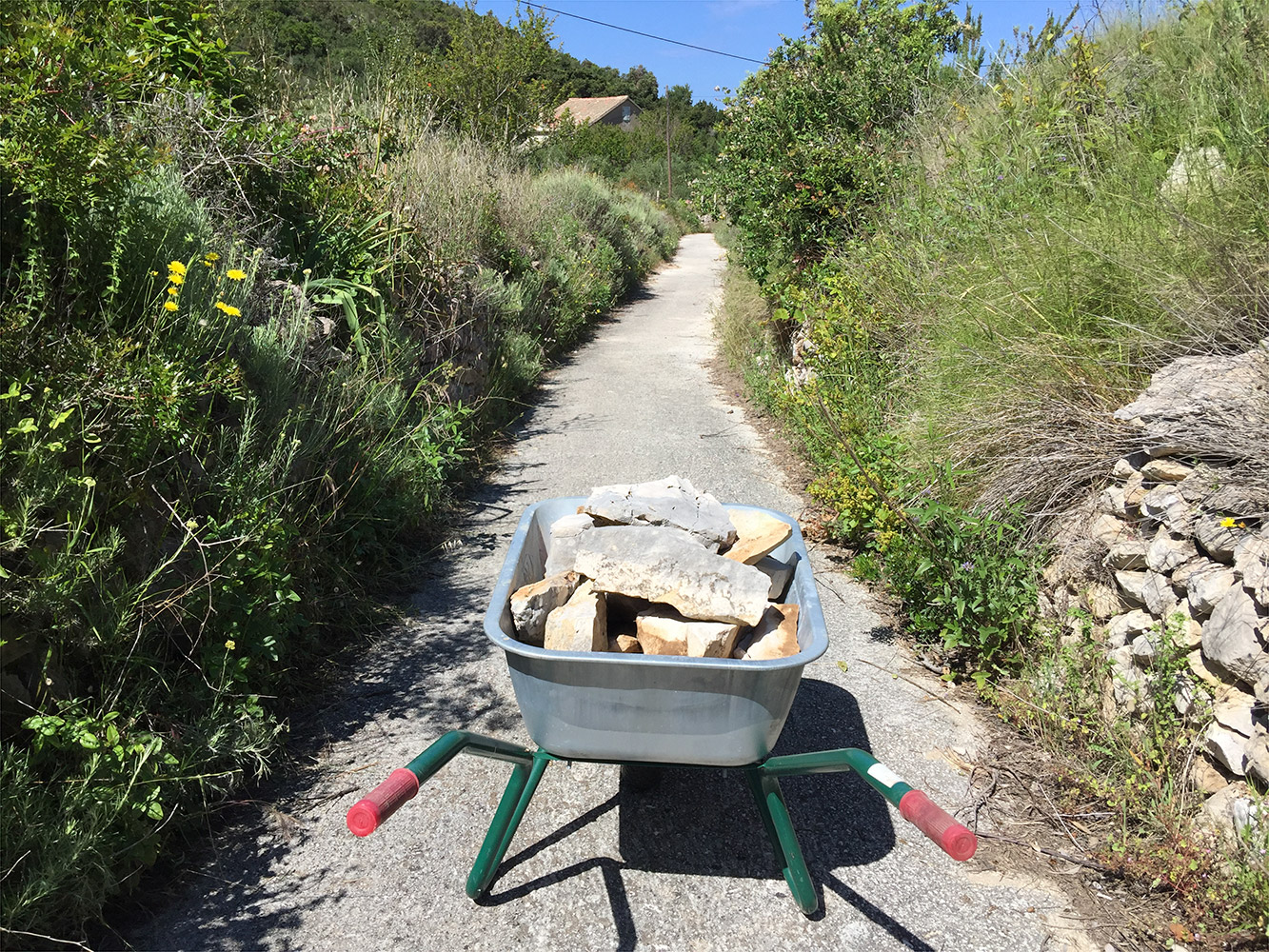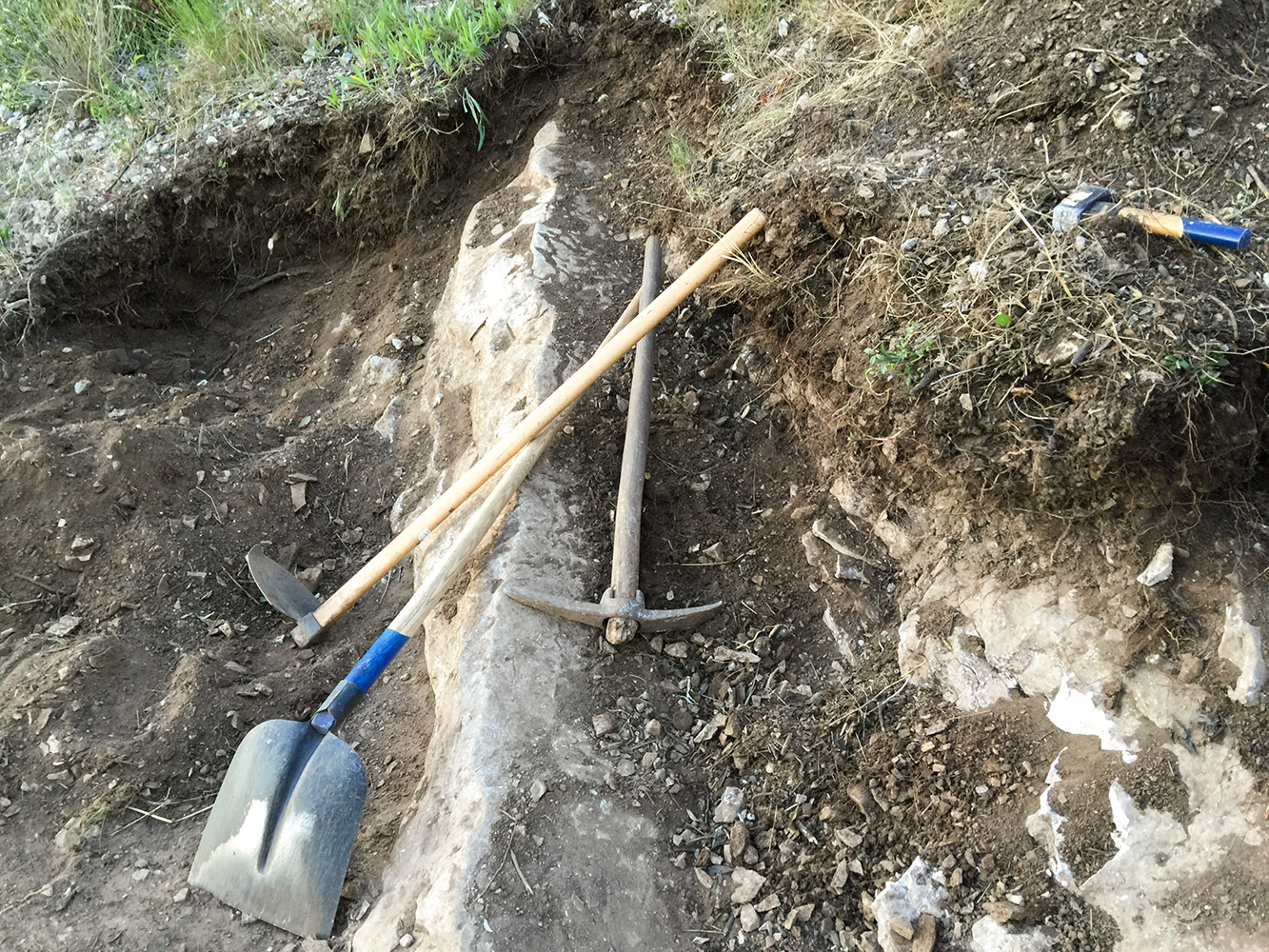 Entertainment
Residents are welcome to use the board games as well; Catan, Risk, Monopoly and Scrabble. Card games: Triestine (Briškula)
Bisevo island
The island of Biševo is located not far from the island of Vis, across from the town of Komiža. It has 11 permanent residents.
It is adorned with several beautiful sandy beaches, lots of hiking trails and secrets to discover, and is a true untouched gem of wildlife. In summer it attracts a lot of tourists because of its famous Blue Cave. It has very little light pollution allowing it to have long starry nights. It is home to several indigenous species of birds, no poisonous animals or insects, it is completely tame towards friendly people.
How to get to Biševo?
Biševo is the most distant inhabited island in the Republic of Croatia and the only island reachable from another island by ferry. In order to arrive at the island of Biševo, you have to take a ferry from Split to the island of Vis and then a bus to take you to Komiza. From Komiza harbour every day at 8 AM the departure to Biševo is scheduled, by state boat line no. 612, which you must take in order to reach the Porat bay at Biševo. The journey lasts for around 1 hour and 20 minutes. The price of the two-way ticket is 50 HRK (cca 8 EUR)
Other option, apart from the mentioned boat line several speedboat taxis are offered, in order to reach Biševo, that require about 15 minutes and are able to transfer passengers at any time, at the price of cca. 100 kn per person. These services are available exclusively from May till October.
In order to reach Split (or Vis) please consult the ferry schedule.
Open location in Google Maps.
ST. SALVESTAR (OR SIMPLY Pruga) IS A SHIP CONNECTING BIŠEVO ISLAND WITH KOMIZA.
Little island library
Biševo - alternativni vodič po otoku
Svojevrsni je vodič-dnevnik u čijoj su izradi sudjelovali rezidenti Biševo Island Artist Residency, tada još uvijek studenti Akademije likovnih umjetnosti u Zagrebu. Vodič je nastao 2019. godine, a za sada je dostupan samo u digitalnom formatu. Cilj ovog vodiča bio je pokazati dojmove koje smo doživjeli kao kratkotrajni stanovnici otoka, a svatko od nas intervenirao je na određenu temu. Osim toga, uključili smo i neke opće informacije o otoku, obogaćene crtežima i fotografijama. Svojim radovima doprinijeli su: Ivan Barun, Andrej Beštak, Sara Grubić, Ana Jurčević, Agata Lučić, Apolonija Lučić, Ana Maria Maravić, Filip Pilj, Tara Beata Racz, Svan Radulović Matica i Josip Rončević. Vodič je uredila i dizajnirala Agata Lučić.
Preuzmi PDF (5 MB) &raquo
Residency Goals & Expectations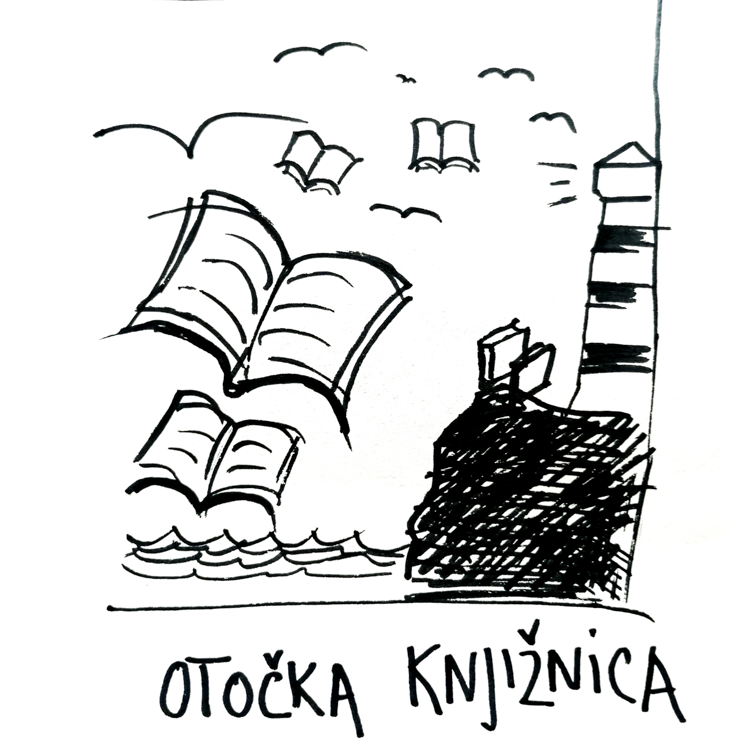 Common Library
Within the subject-matters of the residency, hiking trips around the island are one of the core activities. There are paths to Salbunara, Mezuporat, cape Gatula, to the peak of Stražbenicaand to the Blue cave. Some of the trails are preserved and well marked, while some of them, less popular, are becoming neglected. One of the goals is to preserve and mark the roads, which will help visitors to explore the inland of the island.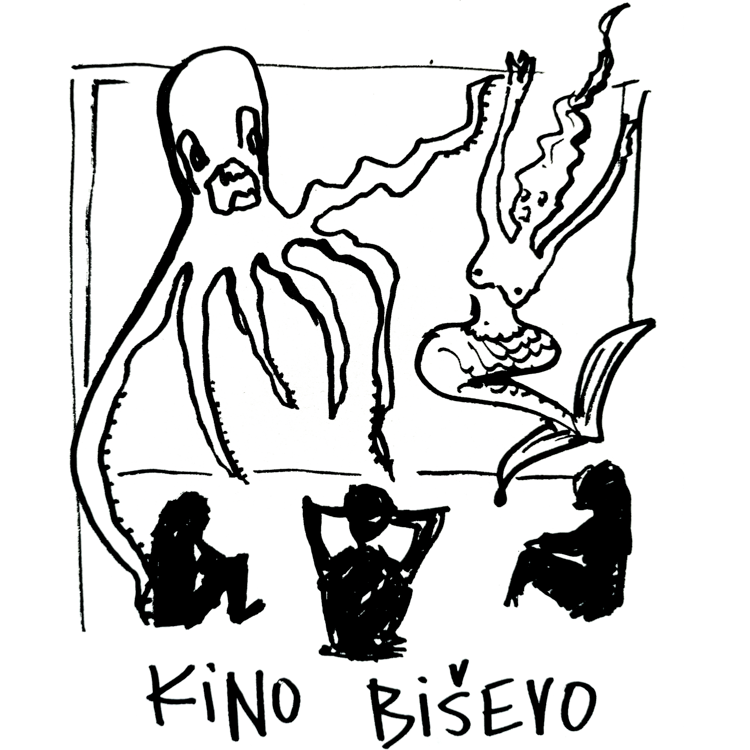 Cinema Bisevo
The residency is organising the exhibitions in Porat cove, on the beach or at the establishment. Each year, Biševo has more than 100.000 visitors who are mainly coming to explore the Blue cave or on a day excursions. The exhibitions are enriching their visits, introducing them to the work of the residency and to the island's heritage.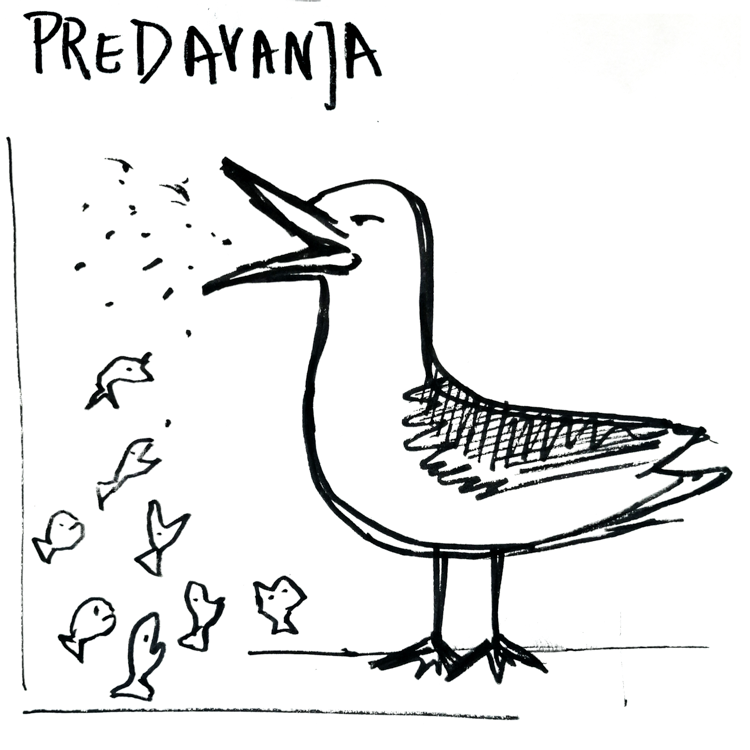 Public lecture series
Within the subject-matters of the residency, hiking trips around the island are one of the core activities. There are paths to Salbunara, Mezuporat, cape Gatula, to the peak of Stražbenicaand to the Blue cave. Some of the trails are preserved and well marked, while some of them, less popular, are becoming neglected. One of the goals is to preserve and mark the roads, which will help visitors to explore the inland of the island.
ZeroWaste lifestyle
Amongst daily tasks and activities, there is always room for some entertainment. In the mornings there are yoga classes and the evenings are spent watching movies selected by Cinema Biševo. Each summer is bringing new opportunities and ideas, therefore this category is driven by momentary inspiration.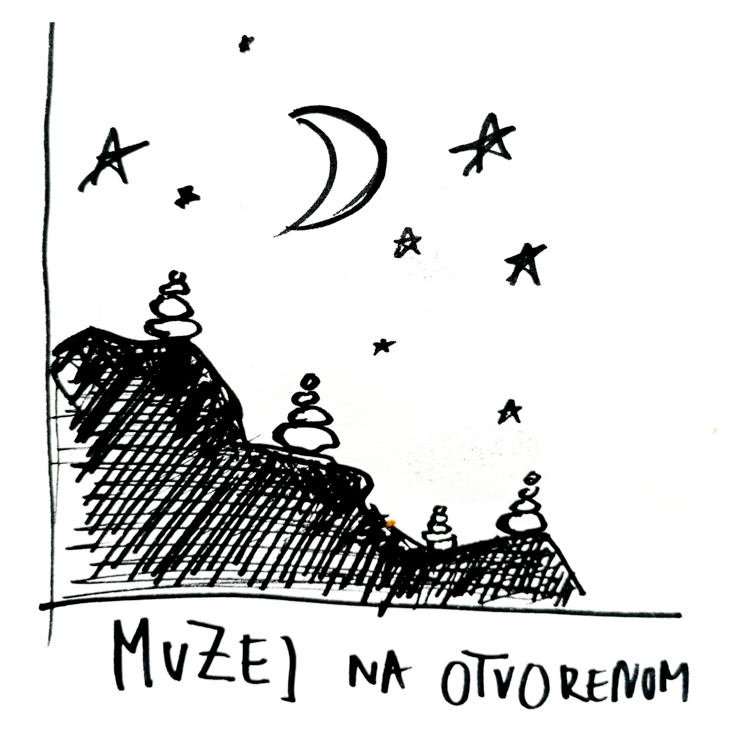 Open-air museum
The Sustainable Island
Association for Nature, Environment and Sustainable Development – Bisevo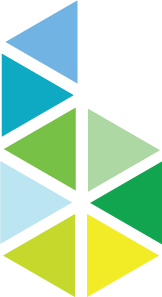 Why are we here? We are committed to raising standards and improving the system of environmental and nature protection, encouraging public involvement and participation, and advocating the creation of a responsible society aware of the connection between people and nature. We are here to protect the public's interest and right to a healthy environment.
The goals of the Association are the appropriate valorization of the comprehensive heritage of the offshore island of Biševo and the management of cultural, historical and natural resources of the island through the application of a sustainable development strategy.

By making a donation to Bisevo Island Artist Residency, you support the programmes conducted by the Association together with its partners.
IBAN: HR2623400091111064242 / OIB: 59433942901 / bisevo.hr
Frequently asked questions
Mogu li dovesti svog partnera ili člana obitelji na rezidenciju?
Ne. Rezidencije su namijenjene isključivo umjetnicima.
Da li su dozvoljeni kućni ljubimci?
Da, ali uz prethodnu najavu.