Association for Nature, Environment and Sustainable Development – Bisevo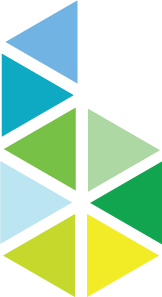 Why are we here? We are committed to raising standards and improving the system of environmental and nature protection, encouraging public involvement and participation, and advocating the creation of a responsible society aware of the connection between people and nature. We are here to protect the public's interest and right to a healthy environment.
The goals of the Association are the appropriate valorization of the comprehensive heritage of the offshore island of Biševo and the management of cultural, historical and natural resources of the island through the application of a sustainable development strategy.
IBAN: HR2623400091111064242 / OIB: 59433942901 / bisevo.hr
Biševo – alternativni vodič po otoku
Svojevrsni je vodič-dnevnik u čijoj su izradi sudjelovali rezidenti Biševo Island Artist Residency, tada još uvijek studenti Akademije likovnih umjetnosti u Zagrebu. Vodič je nastao 2019. godine, a za sada je dostupan samo u digitalnom formatu. Cilj ovog vodiča bio je pokazati dojmove koje smo doživjeli kao kratkotrajni stanovnici otoka, a svatko od nas intervenirao je na određenu temu. Osim toga, uključili smo i neke opće informacije o otoku, obogaćene crtežima i fotografijama. Svojim radovima doprinijeli su: Ivan Barun, Andrej Beštak, Sara Grubić, Ana Jurčević, Agata Lučić, Apolonija Lučić, Ana Maria Maravić, Filip Pilj, Tara Beata Racz, Svan Radulović Matica i Josip Rončević. Vodič je uredila i dizajnirala Agata Lučić.
Prva Makers otočna radionica
Makeri su kreativni pojedinci koji koriste jednostavne tehnologije kako bi DIY (Do It Yourself - uradi sam) metodom stvorili nove uređaje, kao i unaprijedili postojeće. Na "Makers otočkoj radionici" na Biševu 2019., raznovrsna grupa makera radit će zajedno, koristiti svoje jednostavne tehnološke vještine i kreativnost za rješavanje lokalnih pitanja (voda, otpad, mapiranje otoka) i prepustiti svoje projekte lokalnoj zajednici.
Vođeni mišlju "budi promjena koju želiš vidjeti u drugima", ovo je jedan mali pokušaj s velikom ljubavlju prema otoku da se Biševo obogati kreativnom energijom Makera, ostavi svoje male tehnološke kreacije kako bi otočni život učinio boljim, te dalje dijelili ovo iskustvo sa cijelim svijetom.